A few days ago, Prime Minister Yatseniuk stated: "The state has an incredible asset of tens of billion U.S. dollars in hands. Ukrtransnafta is the state-run company. The state also has 51% shares of Ukrnafta, and 43% shares of Ukrtatnafta.  
Let's go back to the idea of setting up a large oil company - the United Oil Company of Ukraine.
We will reduce the volumes of product import, we will enhance the Ukrainian economy, as we will process our own oil at our plant, which is partially owned by the state. And this will allow adjusting the price for oil products within the country and will ease sowing, for example.
We have to think about the next step, the capitalization of the company, investments in this company. We need the appropriate management. And this will be another real reform."
Disregarding the ever deepening acrimony between the State and Privat Group that is a (large) minority shareholder in these enterprises making any deal somewhat prickly to negotiate, this idea may as well go back to the drawing board for a far more legislative reason.
That reason is the EU Third Energy Package that Ukraine is obliged to observe having become a party to the agreement.
"Among priorities of joint work with the European Commission is the implementation of provisions of the Third Energy Package, joint modernization and management of Ukraine's gas transport system, and investments in increased production of energy resources inside Ukraine." - Prime Minister Yatseniuk 14th November 2014.
Ukrtransnafta has the monopoly on pumping oil through Ukrainian pipelines - thus incorporating it into a vertical State energy oil monolith is nothing other than contrary to Ukrainian commitments to the Third Energy Package - commitments it has previously been legislating to adhere to.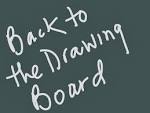 The policy of unbundled gas monopolies in accordance with the Third Energy Package, yet bundling together a vertical oil monopoly contrary to the Third Energy Package seems somewhat muddled - notwithstanding contrary Prime Minister Yatseniuk's previous public statements.
So it's back to the drawing board Prime Minister - or renege upon Ukrainian international commitments.