Odessa has become, at last, distinctly autumnal. +15, cloudy and wet today to be exact.
We don't get that many wet days to be honest, but what is there to do in a seaside city when the heat of summer has gone and weather such as today casts its dreary cloak?
Fortunately, the city is not short of cultural venues or exhibitions at any time of year.
So, wet and miserable as it is, I'm going out to the Odessa Municipal Art Gallery at St Archangel Mikhail Nunnery where the Georgian Consulate are sponsoring an exhibition of paintings by Niko Pirosmani, a very well know Georgian painter from days gone by.
If you are at a loose end and in Odessa, it is probably well worth spending a few hours perusing and appreciating his work - especially if the weather remains as it is!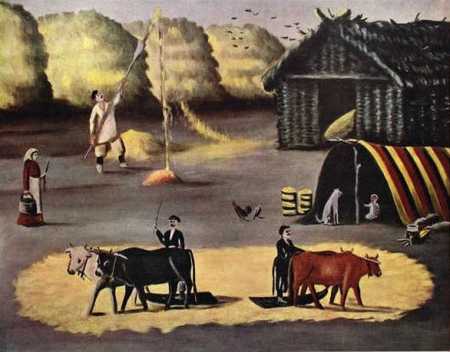 The exhibition runs until 21st November.